Welcome to Lynnwood Ranch, the Calgary Area Real Pit Mobile BBQ Catering Specialists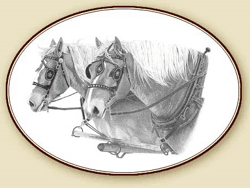 Real Smoke — Real Slow — Real Good
Barbeque, BBQ, however you put it, it equals some of the best Eats you ever had.
Some of the meats we use are Prime Rib, Beef Brisket, Beef Hip Cuts, Pork Ribs, Pork Butt, Chicken, Turkey and Sausage.
The technique is cooking with hardwoods such as oak, hickory, apple, low cooking temperatures long cooking times. The woods and the spice rubs create the unique favor that keeps you coming for back. When you come to the Ranch and order from our BBQ menu you are in for this treat. You and your group will talking about this for some time to come.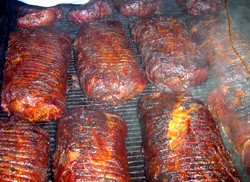 To find out more about the Mobile BBQ Catering options we provide, Please visit our website at www.lynnwoodranch.com/.
CONTACT INFORMATION:

Telephone:
(403) 938-2203
Fax:
(403) 938-5567
E-Mail:
ADDRESS:

LYNNWOOD RANCH LTD.
Box 328,
Okotoks, AB
T1S 1A6